Important conversations on how to do good in sustainable ways.
Over the past 10 years Significant Matters has worked with individuals, businesses, city government, non-profits and especially the faith-based community both domestically and internationally to explore and develop more sustainable ways of doing good. Though we still have a long way to go, we believe it's possible to accelerate the learning curve in this arena through an initiative we have entitled SATtalks.
The BIG IDEA – SATtalks uses a TED Talks format to explore the following BIG IDEA…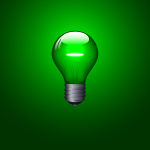 How can churches and other faith-based organizations pursue their missional goals in ways that lead to self-sustaining solutions where needs are being met without relying on charitable resources and where the person or community has the ability to provide the ongoing means and opportunities to achieve their full potential?
One of the great lessons learned through the TED Talk phenomenon is that you can actually accelerate the learning curve of new ideas by bringing innovative people together to share their best ideas, discoveries, models and lessons with others. We believe that there are a number of individuals, churches and faith-based organizations that are actively working on models that reflect the above BIG IDEA. They have moved beyond the theoretical and abstract to a point where they are investing resources, executing strategies and working on ways to do good that are truly sustainable and transformative.
About SATtalks Events
SATtalks is a two-day event with presenters from 6-8 faith-based organizations who are actively applying THE BIG IDEA in their particular ministry. Presenters give their best 18 minute talk to a live audience about what they're doing and learning, what's working and what's not (admitting failure or setbacks is encouraged!) followed by a time for Q&A. And of course there's time to just mingle. Like many events, some of the most important conversations happen outside of the structured schedule. Each talk is videotaped and then posted on the SATtalks website (www.SATtalks.org).
The long-term goal is to accelerate our learning curve by bringing innovative people with works in progress together to share and learn from each other and then, through their videos, spread THE BIG IDEA to the wider public.
We believe God means for the church to be right up front with others in the world who are thinking, acting and solving for sustainability and transformation and we believe SATtalks can help move that discovery process farther and faster.
Learn more about SATtalks at our website SATtalks.org