Sustainable change through collaboration only happens when both those who help and those who are helped see their work together not so much as a transaction bound by timelines but as a relationship worthy of deep sacrifice, careful listening, hard work and creative problem-solving.  We […]

Give a man a fish…teach a man to fish" is a common saying that points to the bigger conversation around sustainability.  How can we help tackle the underlying problems that perpetuate the cycle of poverty?  How can we help without hurting?  The key is healthy […]

"Christ has no body on earth but yours,
No hands but yours,
No feet but yours.
Yours are the eyes through which
Christ's compassion for the world is to look out;
Yours are the feet with which He is to go about doing good;
And your's are the hands with […]
SatTalks – A new initiative of Significant Matters
Important conversations on doing good in sustainable ways.
Over the past 10 years Significant Matters has worked with individuals, businesses, city government, non-profits and especially the faith-based community both domestically and internationally to explore and develop more sustainable ways of doing good. Though we still have a long way to go, we believe it's possible to accelerate the learning curve in this arena through an initiative we have entitled SATtalks… it stands for Sustainability and Transformation Talks
Click here to read more about SaTtalks and watch the videos.
Who We Are
We are an organization that believes we can end extreme poverty by working together to tackle tough problems in sustainable ways. Significant Matters is a 501(c)(3), Christian-based nonprofit organization that provides consulting and collaborative facilitation services for groups and organizations seeking to address complex societal issues in sustainable ways. We work with individuals, private business, city government, not-for-profits and especially the faith-based community both locally and internationally.
SM Blogs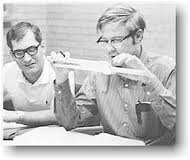 BLOG – The Calculus of Compassion
by Tom Bassford
BLOG – Lets Get to Work:
Taking the frustration out of marketplace and ministry collaboration.
by Tom Bassford & Grady Hawley
_______________________________
Please consider investing in Significant Matters. Click the link above for online giving or send a check to Significant Matters at 12480 S Black Bob Rd, Olathe, KS 66062. We are a 501c3 organizations and all gifts are tax deductible.
_______________________________